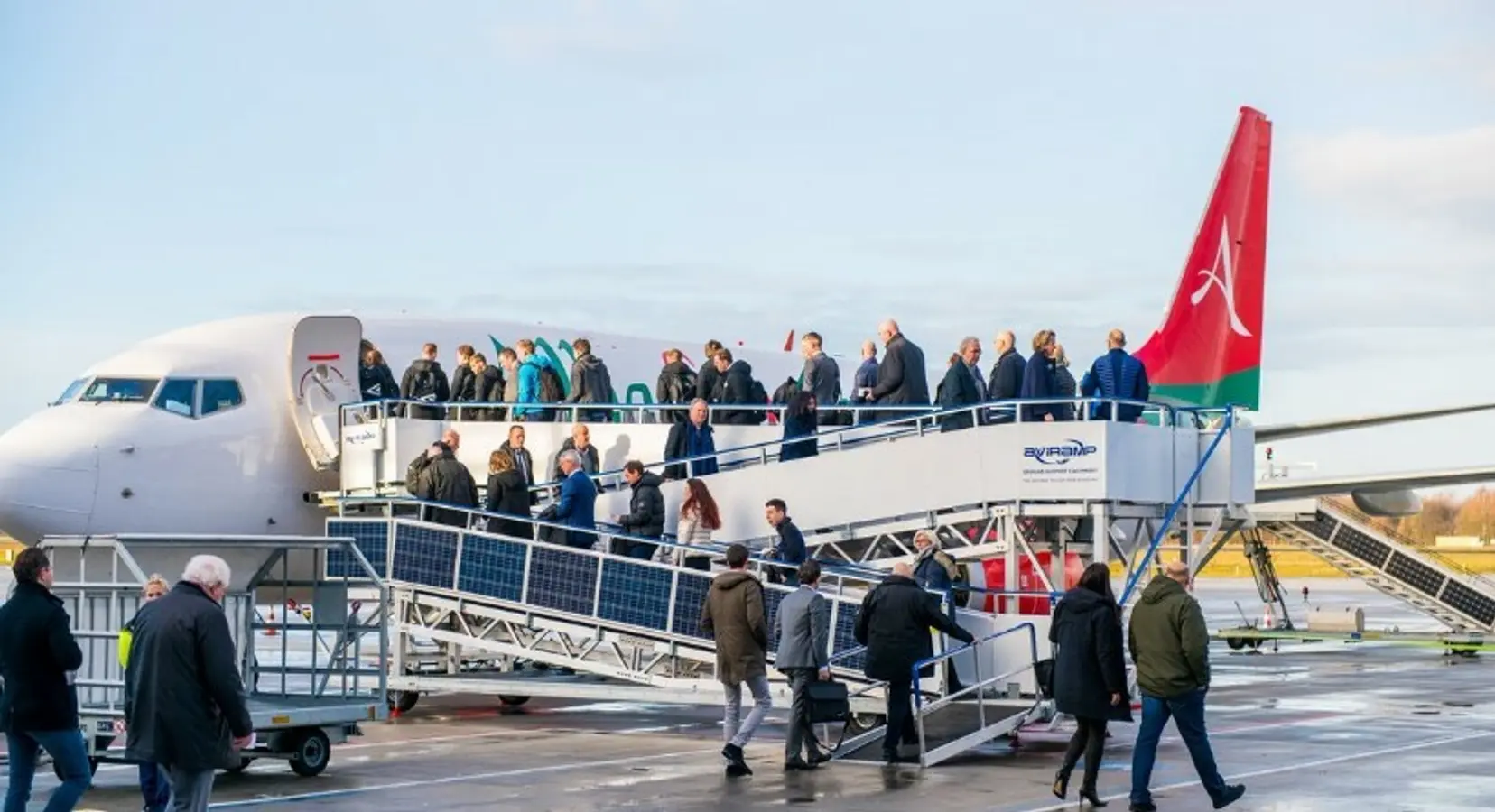 Aviramp very proudly launches its solar powered range of patented boarding ramps and bridges. This new suite delivers all the benefits of our existing products, with the added advantage of delivering zero emissions! So it meets an environmental mandate that all other GSE cannot offer presently! Moreover our ramps move passengers… ALL PASSENGERS in one go.. together …so no need for any other GSE equipment, making it the most 'all inclusive and multi functional' product around today!
The appetite for buying 'electric' is evident in the swathe of incoming orders such as the most recent from Lyon-Saint Exupery Airport (LYS) in France with their 11 solar continentals and a solar regional to drive operational efficiencies there. Danish Airport Aarhaus Lufthavn (AAR) have just placed an order for a solar continental, and more are pending globally. So the solar continental is clearly a firm favourite and one of our most popular models given its versatility.Aviramp have offered solar in the Lite model for quite some time now! So you can see these 'live and operational' in Birmingham(BHX), Southampton(SOU) and Highlands and Islands(HIAL), as well as in Europe, most notably in Corsica at Figari-Sud Corse (FSC) and Ajaccio (AJA) Airports.
As Maurice Boyle from Logan Air says'Logan Air is proud to partner with HIAL and Aviramp to bring this revolutionary yet simple device into service, to ease and speed the boarding process for the PRM(People with Reduced Mobility) and able bodied customers alike, across our highland and island network where many of our customers fly Logan Air to attend NHS appointments at mainland hospitals. A simple proposition, brilliantly executed'.
Nobody sells Aviramp quite like our amazing customers, who champion our suite of ground support equipment and its raft of benefits!! For more information on our solar powered range, please contact one of the team on sales@aviramp.com.Available in the lite, domestic, regional, continental and international, servicing all aircraft types, including the wide body!Check us out at www.aviramp.comDon't get left behind!