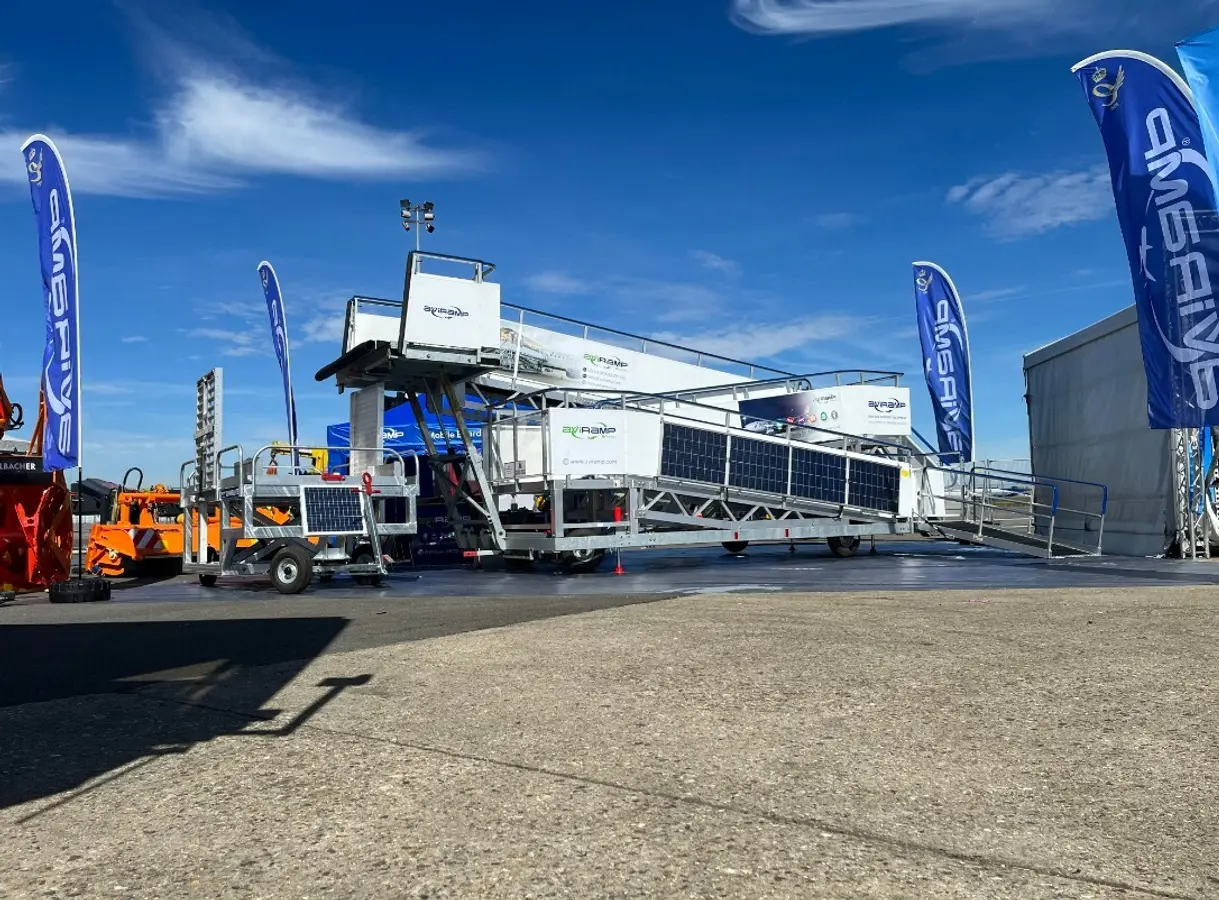 Since its foundation, Aviramp has been leading the way in the design and production of ground support equipment for aircraft passengers with disabilities.  It was, for this reason, our CEO Graham's initial address to the industry was referred to recently in an article by CNN. He was quoted as saying "People, would say that 'we've done it like this for 60 years, go away', but ramps are more dignified for people with disabilities."   Being included in the article, and being recognised for our dedication to improving the boarding experience of aircraft passengers, especially those with disabilities, was very uplifting.
Lessons to be learned
The article raised the issue of industry staff shortages due to the pandemic, leading to significant delays at airports, which negatively impacted the experience of many aircraft passengers, not only those with disabilities.


Passenger delays are a problem that is all too often making the main headlines. Whilst many airports have put in place procedures to offer disabled passengers a more inclusive customer experience, others are still lagging behind. It appears lessons are not being learned, and no doubt we will continue to hear of these distressing reports until such time outdated systems are replaced with more efficient, effective, and dignified GSE. We have the perfect solution and know that customers who use Aviramp's step-free boarding ramps and our Chair Lifter have all benefitted from their implementation.
Our step-free boarding ramps create passenger inclusivity, whether special assistance is required or not, all passengers can board at the same time, instead of for example having to use an ambulift, which separates people at the gate. This helps to avoid some of the ill-treatment discussed in the article, particularly surrounding hidden disabilities. One woman who had a hidden disability was left until the last minute to board. Once on the aircraft, she found there was no room left for her hand luggage which contained essential medication. Unacceptable situations like this could be avoided with our inclusive, step-free boarding model.
Improving operations and overall outcomes for passengers
At Aviramp, we are deeply concerned about all the issues highlighted in this article, especially the way wheelchairs are handled and the numbers that are damaged during flights. One man estimated that his chair gets damaged 50% of the time when flying, which is an alarming figure.
Aviramp is striving to improve the experience of wheelchair users with our new solar powered Chair-Lifter. By removing the need for manual lifting to get wheelchairs in and out of the hold, our new Chair-Lifter significantly lowers the risk of wheelchairs getting damaged. We hope that the Chair-Lifter gives disabled passengers greater confidence that their wheelchairs will arrive safely.
Choosing an Aviramp boarding ramp comes with a plethora of benefits, not only is it efficient, but it is also a great solution for improving the passenger experience of those with disabilities, and with 80% of all disabilities hidden, it is more important than ever that we have an efficient, yet dignified solution to passenger boarding.
Check out our range of GSE equipment here!